RIC Leoben trains young minds on sustainable development of circular economy
"How are the Sustainable Development Goals linked to the circular economy?" was the overarching question posed at the international participants of the innovative Summer School CirCOOL.
From RIC Leoben's SDG activity line Anna Meyer located circular economy within the framework of the SDG and presented the students with input on the relationship between the SDGs and circular economy. The session introduced many students to the SDGs for the first time and provoked interesting discussions on their interconnectedness. To personally engage the students into the topic we discussed what each individual could do. Here the students were given log-ins to the SuliTest (a featured initiative of UN Partnerships for the SDGs) to test their sustainability knowledge. Additionally, the students were introduced to the "The Lazy Persons Guide to Saving the World" to give suggestion on how they can contribute to the SGDs.
After raising awareness for the SDGs the theory was put into practice. A task of interactive group work was given at the beginning of the Summer School. The students were asked to think about their view of how the SDGs and the circular economy are interconnected via mind maps. On the last day of CirCOOL the students teamed up and fabricated SDG posters reflecting their newly gained knowledge.
The two following initatives are examples of the creative and thought provoking result of the interactive group work: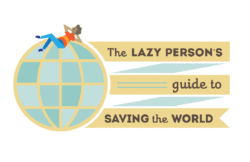 More Info on The Lazy Person's Guide to Saving the World here
More Info on the Sulitest here
Please contact Anna Meyer if you want to take the test.